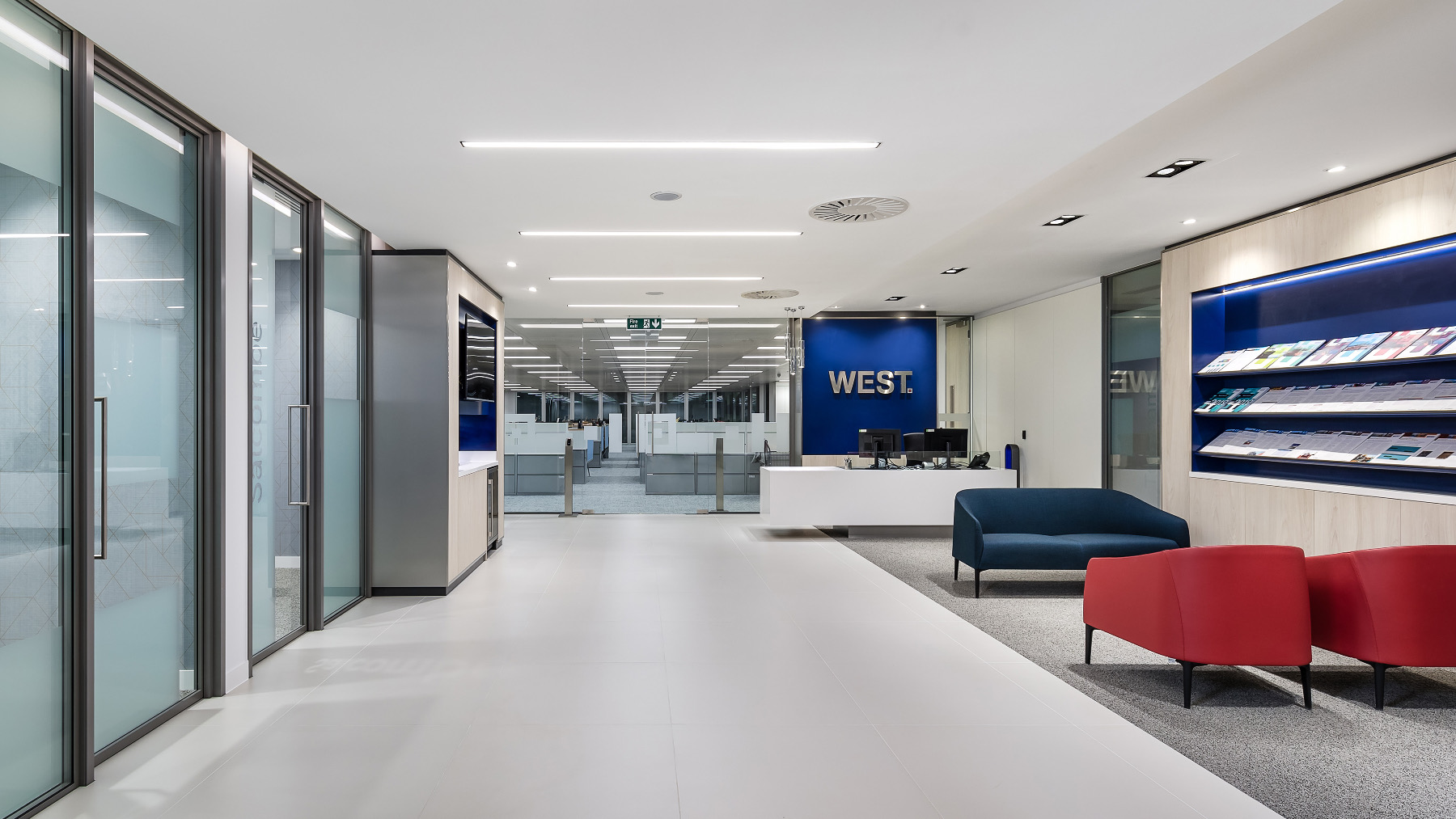 A Look Inside West of England's New London Office
Insurance provider West of England recently hired workplace design firm Oktra to design their new office in London, England.
"West of England decided to relocate and redesign their office space to help them attract new talent and welcome in a new era for the business. West of England had recently undergone a rebrand and wanted their new office to represent their updated aesthetic. We collaborated with the client's project team to understand the key messages they wanted to convey in their workspace and their commercial goals. As a leading insurance provider in the maritime industry, West of England were keen to have a nautical theme throughout the office, with model ships, meeting rooms named after famous harbours, and marketing collateral on display in the front of house waiting area.

Their office has been completely modernised and new ways of working are being encouraged with the introduction of breakout furniture and a variety of informal and formal meeting settings. An open plan working floor encourages movement and interaction and is helping to improve communication across the business," says Oktra.
Location: London, England
Date completed: 2021
Size: 15,000 square feet
Design: Oktra